Welcome To Pear Tree Family Therapy
Let's work together to help you grow
There is approximately a 4 week waiting list.
Pear Tree Family Therapy has moved
The new office is at 23 Florian Pl. R2N 3S2
I serve individuals, couples, and families.
Anxiety, Panic & Depression
Read More
Individual Therapy
Read More
Marriage & Relationship Therapy (Couples Counselling)
Read More
Child and Adolescent Therapy
Read More
Quick Note
Because Covid restrictions will be removed in Manitoba on the 15th of March, and because the work of therapy has much better outcomes when done in person, video and phone sessions will only be available when absolutely necessary due to distance or mobility issues.
Empowering you to flourish
Learn more about Lindsey and Pear Tree Family Therapy in this video.
Just like a pear tree needs love, nurturing, support and understanding to produce fruit, we need the same things to grow flourish and succeed.
Therapy is about community and healing; growing and feeling dynamic. It's about reaching into your roots and feeling solid while also exploring boundaries and reaching out to touch the sky.
Every client is different and every client has specific needs that will be met in a way that is collaborative and comfortable, within a supportive atmosphere.
I offer a highly personalized approach that's focused on helping you attain the clarity and personal growth for which you're striving. I'll work with you to ensure your individual goals are being met, while providing the foundation to get you on the path to being the person you've always been capable of being.
It's my belief that things are hard because they are worth our love, effort, and courage to make them better.
Let's prepare a foundation for growth.
Let's get started
From your very first interaction, we'll discuss what issues you want to work on and how you want to feel about them, we'll explore your beliefs and fears and try to uncover the underlying issues or thoughts that are concerning you. During this process we learn a lot about ourselves and the world around us.
We'll discuss your feelings and help to establish a foundation from which you can recharge, heal, and communicate more comfortably. We'll create the conditions for better relationships and most importantly, we'll learn how to be true to ourselves and our loved ones more often.
I look forward to speaking with you.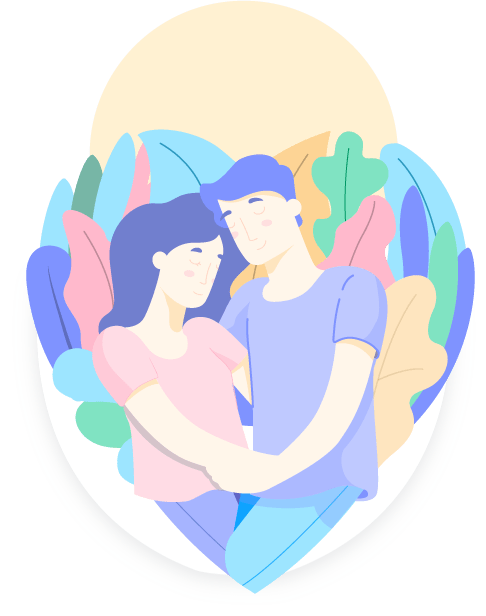 Lindsey is not a professional happy maker, he is a therapist. His job is not to give you what you want, it is to help you grow and discover for yourself what you need. Life is full of moments that are hard. Lindsey is not in the business of telling you what you want, he's to the point and recognizes that your investment of time and finances is not to buy a friend, it's for hard core therapy. Make no mistake, he is kind-hearted, incredibly empathetic and one of the most encouraging people I've had the pleasure of having "in my court".
HIGHLY RECOMMEND if you want actual change in your life, your heart and your mind.
Working with Lindsey has been life changing. My husband and I were at a breaking point in our marriage, we knew we needed serious help however were reluctant to attend because of the financial commitments of regular therapy. After 10 sessions we have come to the realization that no amount of money is more important than the skills necessary to navigate marriage. I would advocate that no matter what shape your relationship is in Lindsey can help you to create a deeper understanding and appreciation for one another. If you are contemplating wether or not therapy is right for you ask yourself one question; How much is your beloved one is worth to you?! Priceless? Now give Lindsey a call…
Book An Appointment
Get Started Today!
Pear Tree Family Therapy has moved.
The new office is at:
23 Florian Pl. R2N 3S2
lindsey@peartreefamilytherapy.ca
Hour of Operation
Mon – Fri: 9 – 5
Sat: Closed
Sun: Closed
By appointment only